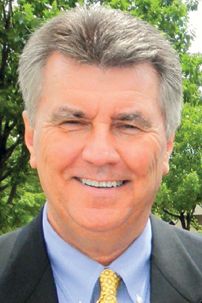 Jeffrey R. Stidham, Managing Partner
Mr. Stidham has been actively involved in commercial real estate brokerage and development for 35 years. His firm, Stidham Commercial Partners, has grown from its origin as a Washington-DC based commercial brokerage company into a diversified network of interrelated companies and veteran brokers, that today provide services to virtually every segment of the real estate industry.
Stidham Commercial Partners enjoys a reputation as a powerful investment sales broker and consultant. The Firm is also well-known for predevelopment consulting and brokerage services, tenant/buyer representation, transaction structuring, and strategic site and asset identification and acquisition. Mr. Stidham and his firm have extensive experience in acquisition and disposition of real estate assets for national corporate accounts and private owners.
The Stidham Commercial Partners' brokerage team has closed in excess of $100m in apartment sales in the past five years. Apartment land sales transactions have totaled more than 2,000 units. Debt and Equity placement exceeded $125m in 2016.
The firm's pipeline of current transactions includes more than five hundred apartment units, $120M in development and asset financing, and land for the development of residential, senior housing, retail and commercial assets.
Mr. Stidham has formally represented Steadfast Companies, Trammell Crow, Turner Construction/Development Company, Alltel, FOX Network, Lincoln Property Company, J.M. Smucker Company, Verizon, Smith Barney, Merrill Lynch, Northwestern Mutual, and many other national firms in both acquisition and disposition assignments.
Mr. Stidham has been consistently ranked as a leader and top producer within the commercial real estate community. His prestigious client list includes numerous Fortune 500 companies as well as many well known national, regional and local companies.